Cardinal Hume Monument – Nigel Boonham (2002)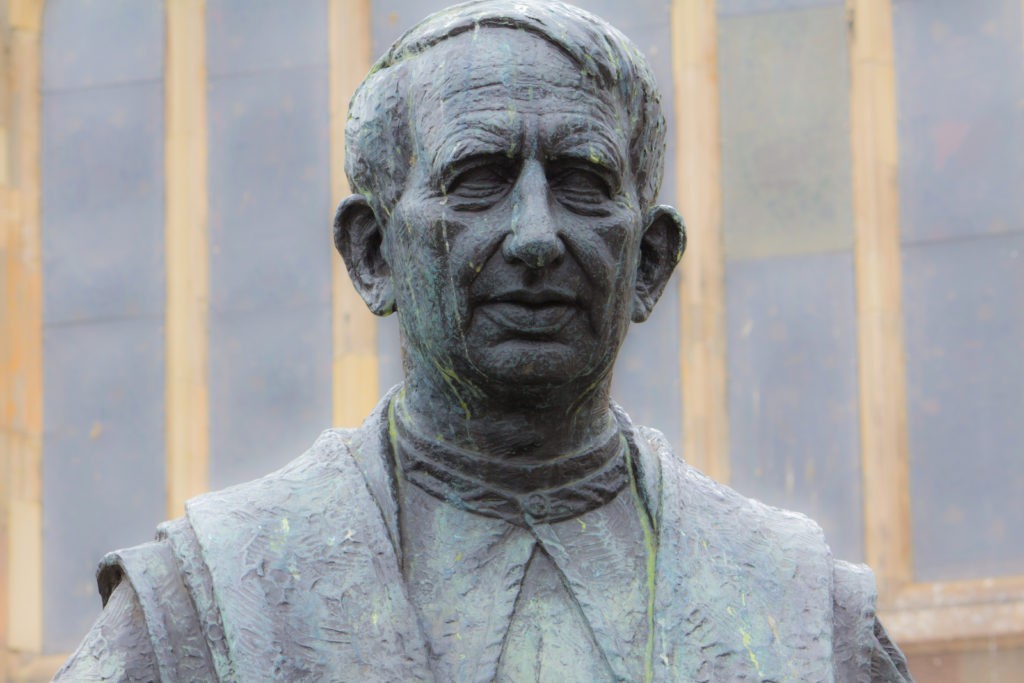 Cardinal Basil Hume was born in Newcastle, he was the Ninth Archbishop of Westminster and a Benedictine Monk. The sculpture stands on a flat stone plinth in the shape of the Northumbrian Island of Lindisfarne. Queen Elisabeth 11 opened the 3m high bronze and new public space at St Mary's Cathedral in 2002.
No tags for this post.