Stephenson Monument – John Graham Lough (1862)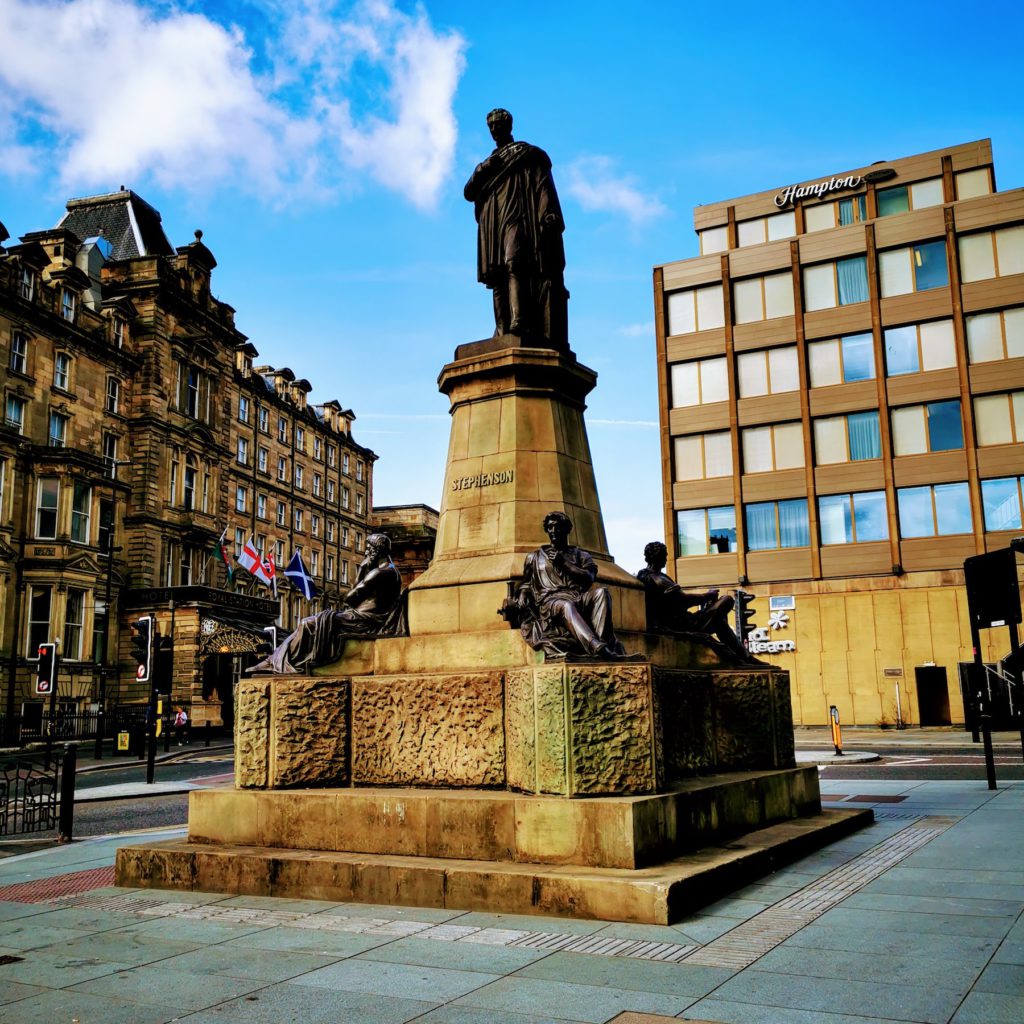 Bronze and grit-stone memorial to the great engineer George Stephenson, which stands near Newcastle's Central Station at the Neville Road junction, is one of this sculptor's finest works.

The decision to build the monument in Newcastle was made 10 years after Stephenson's death, at a meeting of the Institution of Mechanical Engineers in August 1858, presided over by his son, Robert Stephenson and William Armstrong. The monument was designed by John Graham Lough and unveiled in a ceremony on the 2nd of October 1862. Below the main bronze statue of George Stephenson on the corners of the sandstone plinth are 4 further statues of Stephenson, representing the areas of his achievements: as a miner, a locomotive engineer, a blacksmith and bridge builder.
More information CoCurate
More Public Art