Chinese Arch – Yonglai Zhang (2005)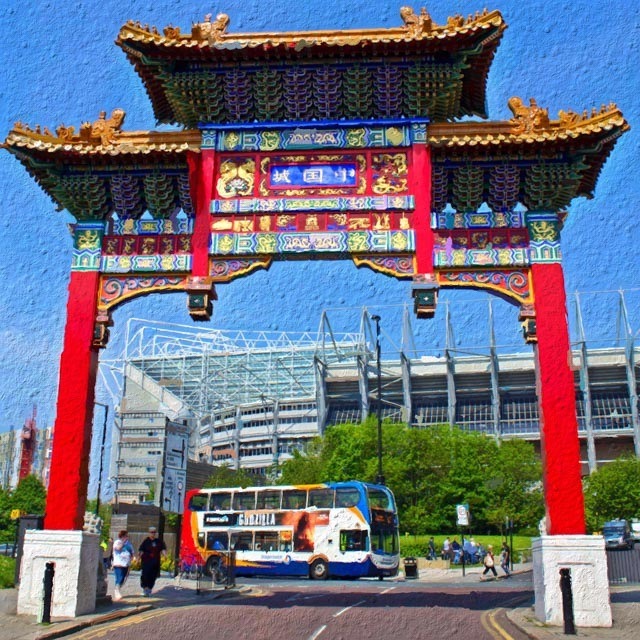 Newcastle's Chinese arch was designed by Mr Yonglai Zhang, and constructed by a team of 12 traditional craftsmen from the Changsu Classical Garden Construction Company Ltd from Changsu, in the Jiangsu Province. The arch is 11m high with a span of 9m between the two vertical columns. Carved and painted animals, notably dragons and phoenixes, decorate the arch. There are seven panels on each side of the arch carved or painted with typical scenes or figures from Tyneside. Two stone lions stand guard at the base of the arch, bringing good look and prosperity to the area.
More information Co-Curate
No tags for this post.
More Public Art