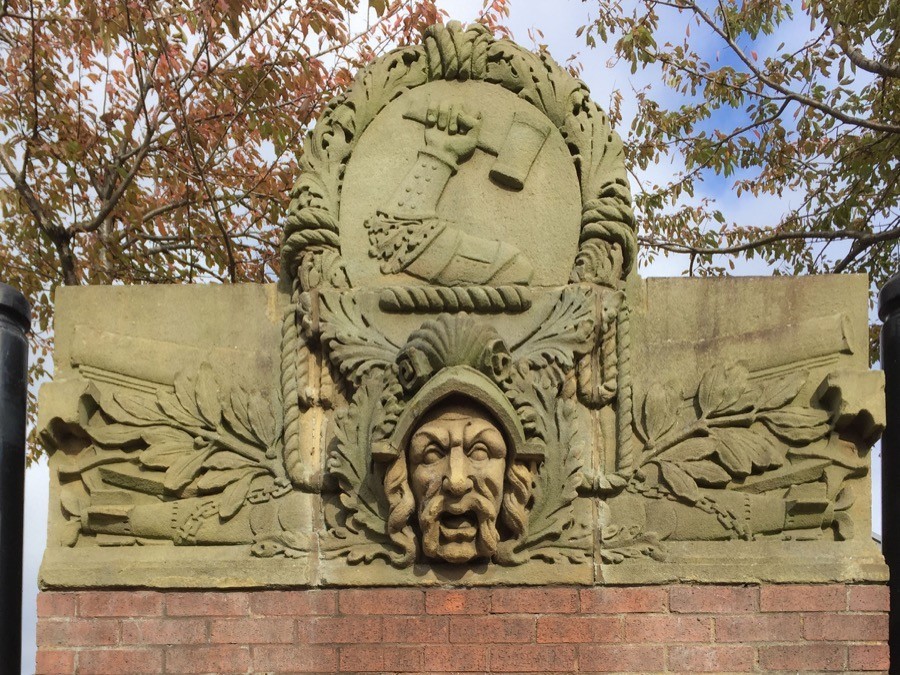 The connection with Walker Naval Yard is celebrated by the Armstrong coat of arms and Neptune's head, recovered from the Walker Naval Yard when it closed in 1985.
In 1981 Vickers Armstrong finally left the site. Subsequently a derelict mile-long riverside frontage was reclaimed to a 25 hectare complex of low density, high specification offices amongst extensive landscaping,
Names of roads and buildings on the site echo its history. The main thoroughfare on the Newcastle Business Park is known as William Armstrong Drive. All the remaining road, and the majority of the buildings were named after vessels launched from the site from 1885 until shipbuilding ceased here in 1981.