Objects of Beauty – Gilly Rogers (2004)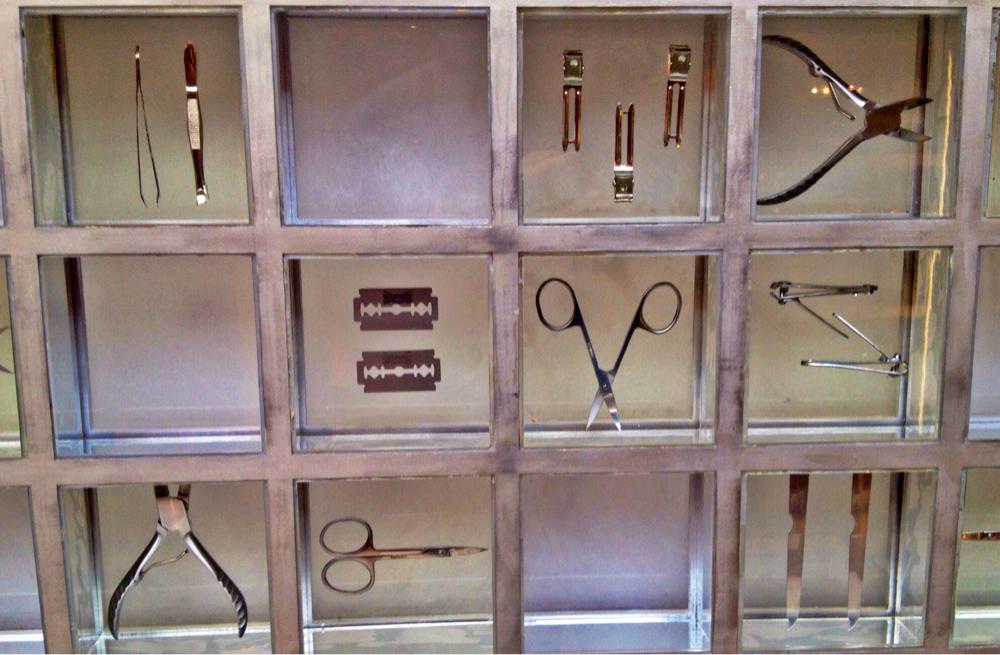 Small tools used in everyday beauty routines, including tweezers, eyelash, curlers and scissors. Tools are set into Perspex and backlit.
This artwork is  on the wall between a ladies'toilet and a hairdresser's in the north-west corner of Grainger Market.
More information Newcastle City Council PDF
No tags for this post.
More Public Art