Ouseburn Culvert Bandstand – Raskl (2019)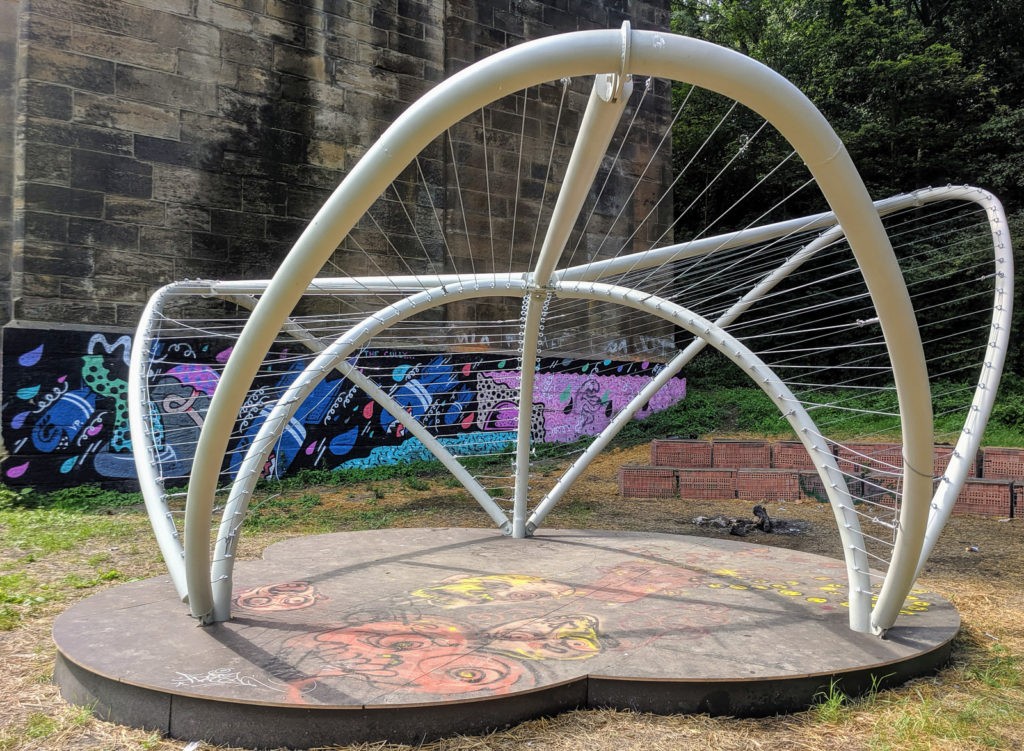 In 2017 Northumbria Architecture Society ran a competition, led by student Polly Amery, across the Newcastle and Northumbria architecture schools. The brief was to design a bandstand for a disused site under a railway arch, on the fringe of the central Ouseburn valley. Final development and construction of the bandstand was by the art and architecture company, Raskl, and completed in 2019.
More information Andrew Curtis geograph.org.uk
No tags for this post.
More Public Art