Wire Horses – Daniel Reed (2002)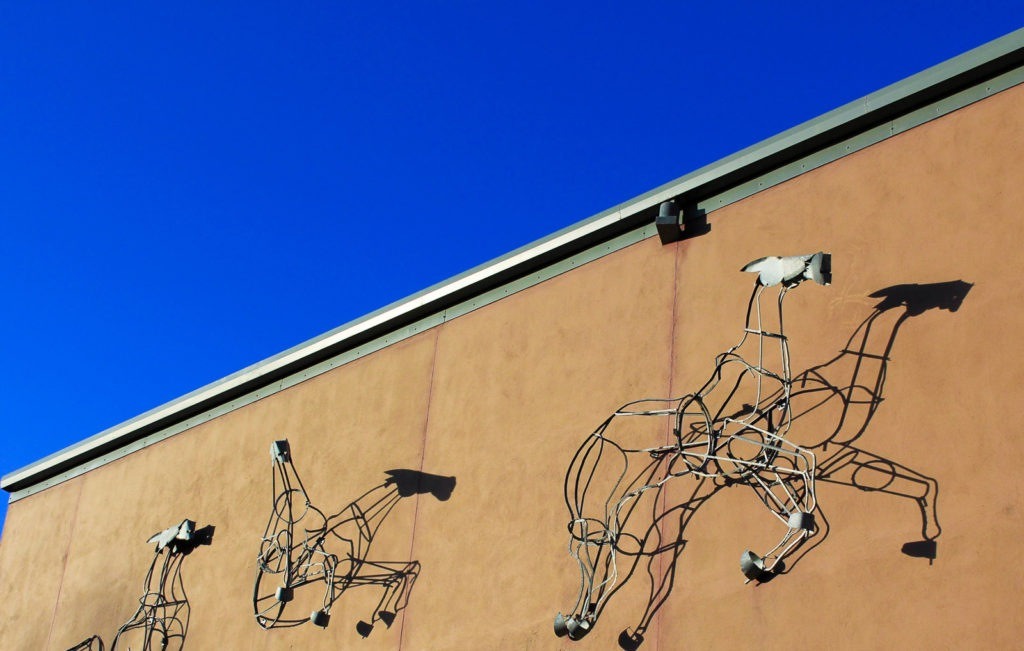 Made from galvanised steel and commissioned by the Ouseburn Trust. Apparently emerging from the wall, the horses are depicted using a wire frame. The relevance of the horses is that the building houses a riding arena for the Stepney Bank Stables. This is on the first storey of 51 Lime Street. It is perhaps surprising that Newcastle has an indoor riding arena.
No tags for this post.
More Public Art