Rutherford Memorial Fountain – Band of Hope Union (1894)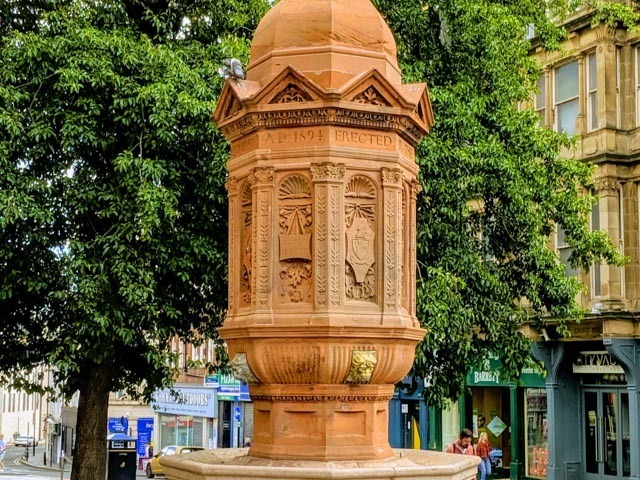 Erected by the Band of Hope Union in memory of J.H. Rutherford, Presbyterian minister and Temperance campaigner. Sandstone steps, red sandstone fountain with pink granite basin.'Water is Best' ironic, perhaps in this long established popular drinking location. Originally located outside St Nicholas Cathedral but had to be moved for a statue of Queen Victoria.
More information Co-Curate
No tags for this post.