Grainger Dedication – Charlie Holmes & Ian Ness (2000)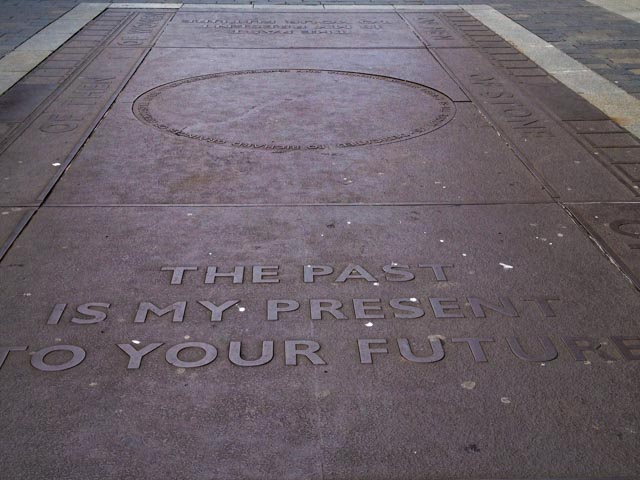 This dedication is to Richard Grainger who was responsible for the design of the Newcastle city centre. Born in 1797, the son of a Quayside porter, Grainger built the Grainger Market, Greys Monument, the Theatre Royal, Grey St and Grainger St, which gave Newcastle part of the architectural character it has today.
THE PAST IS MY PRESENT TO YOUR FUTURE
More information Geograph
No tags for this post.
More Public Art