Ribbon of Colour – Kate Maestri (2004)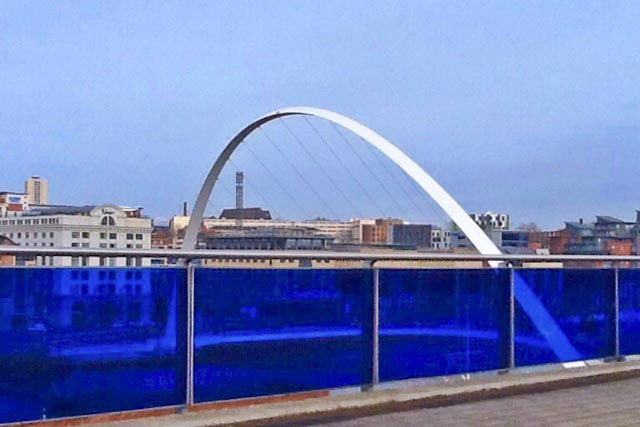 Ribbon of Colour is a spectacular 200 metre curved glass balustrade, designed by architectural glass artist Kate Maestri to complement the dramatic architecture of The Sage Gateshead by Foster and Partners architects. The artwork is a vibrant focal point and extends into the public squares at either end of the building. The continuous handrail provides a visual and physical enticement that leads you to and from the squares into the building, creating continuity with the coloured glass. The balustrade is made up of 101 panels in total. The internal panels have been individually screen printed and curved into shape. No two panels are the same length creating abstract blocks of colour, integrating seamlessly with the design of the building whilst creating an urban living room for the North East. Ribbon of Colour was designed in response to the curved roof of The Sage Gateshead and River frontage whilst mirroring the composition of an abstracted piece of music.
More information Gateshead Council
No tags for this post.
More Public Art