Blacksmith's Needle (1997)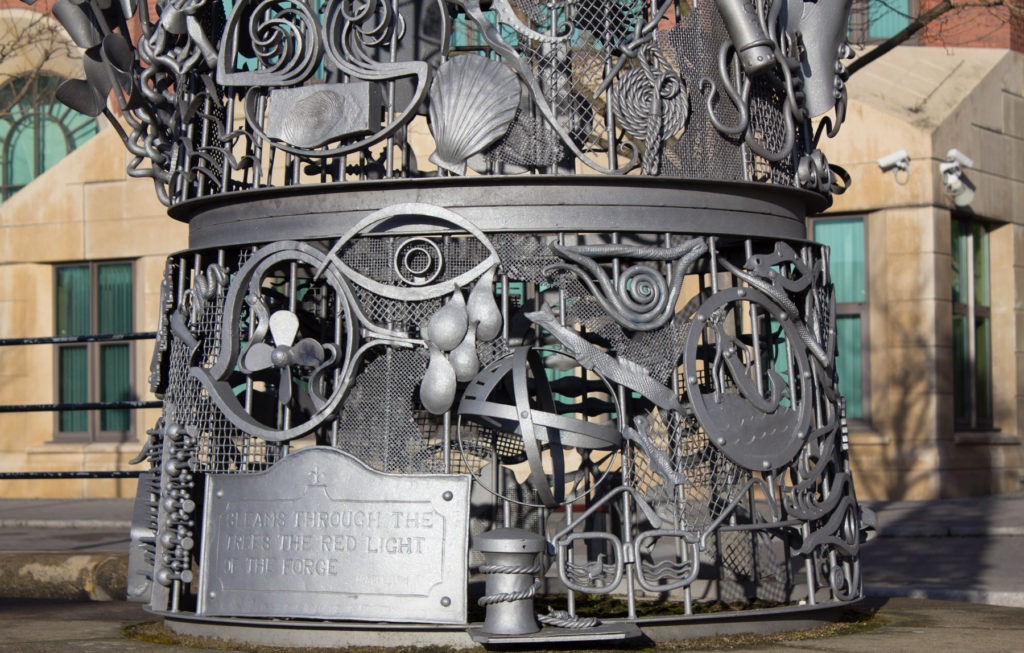 Sculptors: British Artist Blacksmiths Association
 7.6 metre conical steel sculpture with a maritime theme, represented by mermaids, bells, shells and sea creatures. There are six sections in total: the first five represent the five senses, the last the 'sixth sense'. All sections are joined to form a complete sculpture. 
Each section contains objects. . The objects were made in public "forge-ins" with a mainly maritime theme. The work was inaugurated in May 1997 by Evelyn Glennie, the percussionist ringing a bell which hangs inside the needle.
Conical tower is one of a number of art pieces that were funded by the Tyne and Wear Development Corporation as part of the Quayside regeneration.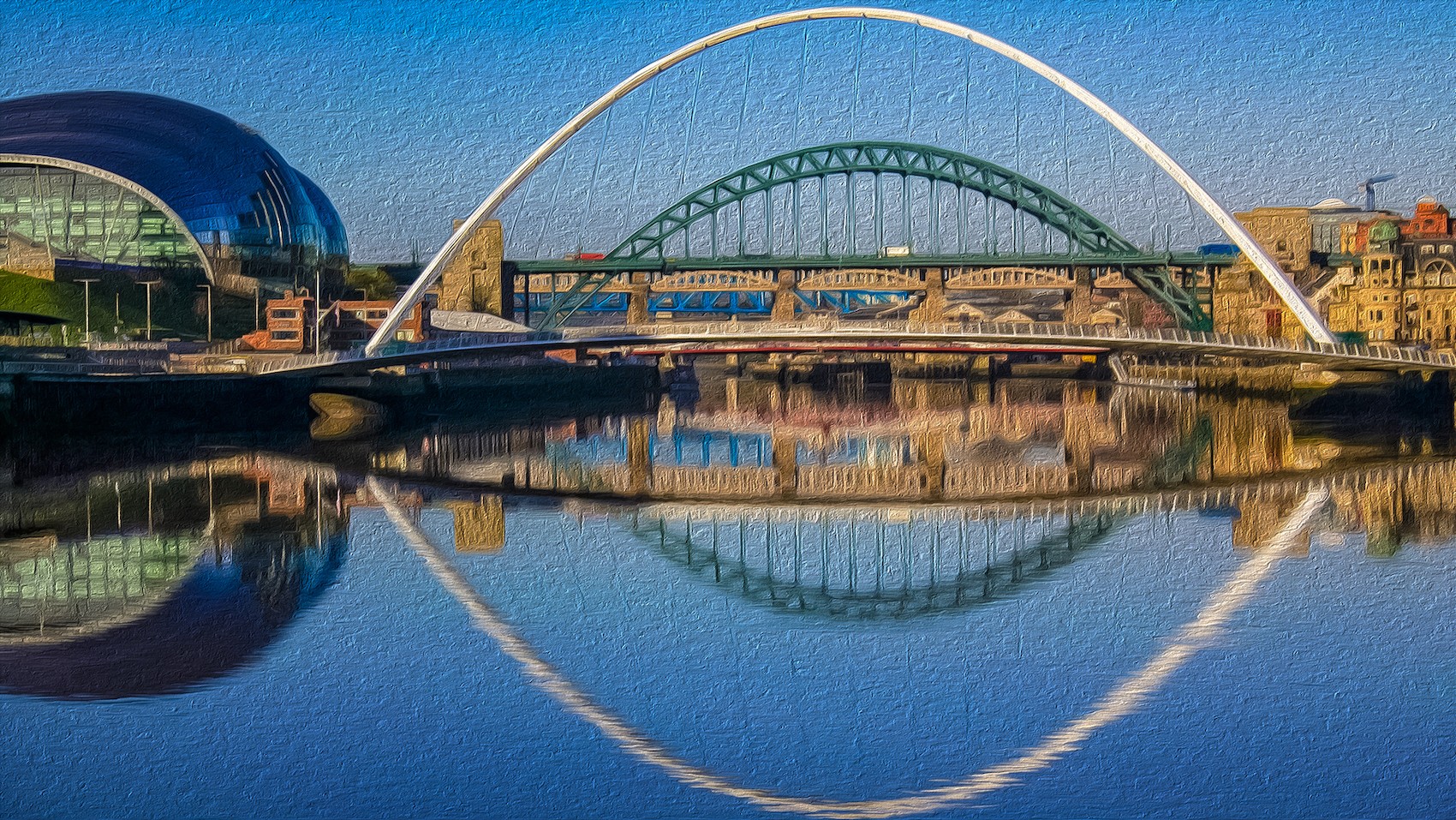 No tags for this post.
More Public Art